Going to the Moon? Register with Us.
Mission Planners - publish your Lunar Locations
If you are a Space Agency or a CisLunar Logisitics Mission Planner, register your planned Lunar location with us and avoid potentially hazardous conflicts.
Planning on establishing an Operation on the Moon? Register with Us.
If you are a Space Company, or an existing Mining, Energy or Infrastructure company, we can help you find the right Lunar location.
Does your company want to partake in unlocking the resources potential of the Moon? Get in Contact.
If you are a Space Resources Entrepreneur, Engineer, or a Commodities Trader, use our Lunar Registrations as a Service to establish a commercial pathway to explore and extract resources from the surface of the Moon.
We have developed our own Space Resources Legal Framework
Space Laws and Policies can co-exist with emerging sovereign Space Mining Laws. We have developed a framework to create registrations based on the intention to explore and extract resources.
We are a Joint-Venture Partner in a Lunar Lander Company
Integral to any Lunar Location is the ability to land there. We are joint venture partners in a European Lunar Lander to make Registrations valid.
We Maintain a Lunar Public Registry and Commercial Maps...
Ideal for Space agencies, Science Missions, Policy makers, Non-Government Organisations and Commercial entities
The Lunar Public Registry and Maps show:
‣ Actual (USA, USSR / Russia, China) landers and rovers.
‣ Heritage areas, in recognition of the US Congress "S.1694 - One Small Step to Protect Human Heritage in Space Act". See link.
‣ Impact-sites from early exploration and recent failed missions
‣ Planned Missions (NASA, ESA, commercial CisLunar landers and rovers)
‣ Commercial Strategic, Resources and Infrastructure Development Areas and Registrations

3D Lunar Map
2D Lunar Map
We are a Detailed Registry of Activity on the Moon...
Registration Type: Public / Non-Commercial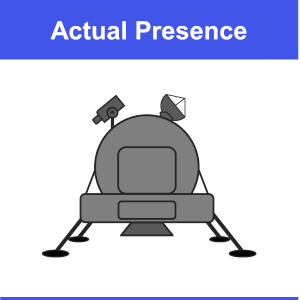 Actual Landers: Including the U.S., USSR / Russia, and now China.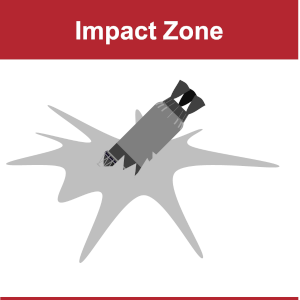 Impact Zones: The Moon is home to many impact sites, from early missions to disused hardware and recent failures.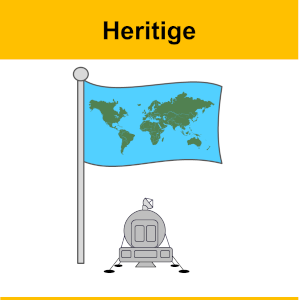 Heritage Zones: Currently includes the Apollo crewed landing sites, and will soon include locations of historical importance.
Registration Type: Public / Planned Lunar Activity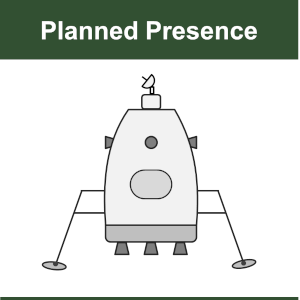 Planned Landers: We map the race to the Moon! Explore the latest missions to the Lunar surface.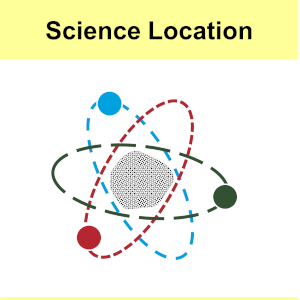 Science Missions: Current registrations include a Far-Side Asteroid Observatory and Near-Side Earth Observatory.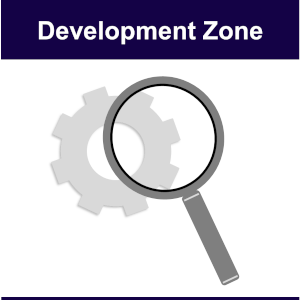 Development Zones: Areas created to focus on establishing Resources, Infrastructure and Eneregy Registrations.
Registration Type: Commercial Registrations as a Service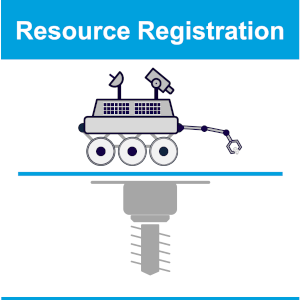 Resources Registrations: For Space Resources (Mining) focussed companies and investors who wish to register their intention to explore and extract resources. This includes mining companies who wish to hedge, or lock-in a long-term Lunar resources.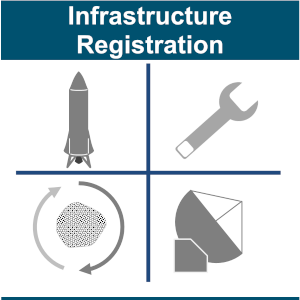 Infrastructure Registrations: Existing space, upcoming NewSpace and CisLunar, and terrestrial infrastructure companies who want to register a location as a potential infrastructure operation. This includes supporting mining, habitats, communications, and much more.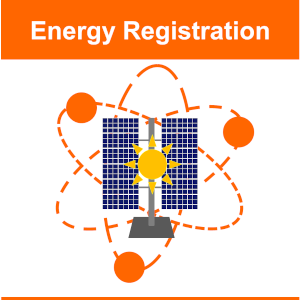 Energy Registrations: From Nuclear energy sites to permanently sunlit areas ideal for Solar Panels, Energy Registrations are ideal for exsiting Energy companies and new Space Energy companies that need to find and secure a location for their Lunar-based energy producing and storing operations.
Our Mission: Lunar Registrations
Transparency of Lunar Missions and Operations: Who. Where. What. When.
The Lunar Resources Registry (LRR) is a transparent registry of Public and Commercial activity on the surface of the Moon. We gather data, update our registry and maps, and research strategic locations on the Moon.
To promote transparency we provide a free
Lunar Public Registry
. For researchers, try our simple
Lunar Activity
map.
Exploration, Extraction and Utilisation of Resources and Eneregy on our Closest Planet.
LRR has developed a Registry process and a Legal Framework, to give the CisLunar and Space Resources industry a platform to plan and co-ordinate future surface operations.
We provide actionable data and insights to register resources and infrastructure locations that give certaintity to Lunar Resources Business Plans.
Provide Clear Legal and Technical Guidance for Space Resources
Mining the Moon is a politically sensitive topic in a time when the demand for environmentally sound solutions are at an all-time high. We provide a legal framework, technology road-map, and sound agreements for under-taking the required steps in off-world resources operations. A Registration with LRR is a service. It is not a right, nor an exclusive claim, to a resource, or a specific location.
For more detailed information, see our
Service Agreement
Overview.
For Space Agencies and Policy Makers
A handful of Space Agencies can claim to have extended their operations out to Lunar orbits and fewer have successfully landed on the Moon. This will all change in the coming decades as Earth's closest planet becomes a key location for exploration and resources extraction.
We maintain an active and transparent Registry of Lunar surface activity than can be accessed by Space Agencies, policy related organisations, and commercial entities.

Find out more about Public Registrations.
For CisLunar Companies
Are you planning a mission or operation to the Lunar surface?
Do you need a Registration, backed by analytical analysis, as part of building viable business model? Get in contact and we can Register your planned location, and provide the relevant analytical information to reinforce your operations.

Find out more about Public Registrations.
Terrestrial Mining, Energy and Infrastructure Companies
We are a Registry for Resources and Infrastructure locations that form the supply-chain to one day mine the moon; be it communication, exploration of resources, in situ resource utilisation, CisLunar transport, and even waste management.

Find out more about Commercial Registrations.
Strategic Partnership
21st May 2021 - Lunar Resources Registry UG has signed a partnership agreement with Lunar Station, a leading commercial provider of Lunar analytics.
LRR has a critical role in the future of our Moon by providing the best global orchestration of Lunar operations with its transparent registry platform, and we are thrilled to support them with our analytics ands visualizations - Blair DeWitt, CEO of
Lunar Station