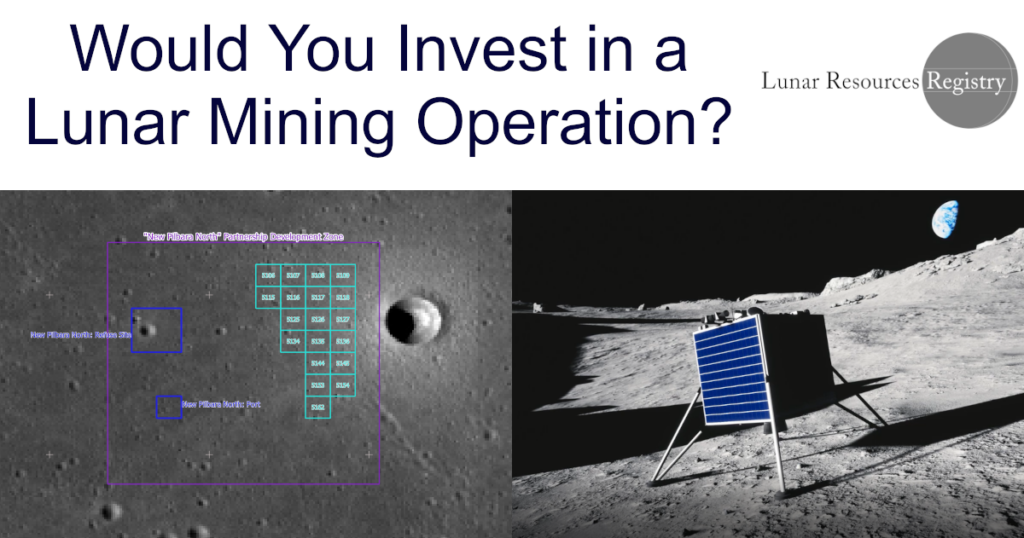 Lunar Resources Registry is developing the processes to mine the Moon, including Resources Registrations as a service, so individuals and companies can start planning and building Moon Mining operations. This is a long-term objective involving many steps; continual analysis, exploration missions, extraction missions and operations, and eventually ongoing trade of resources from the Moon.
We'd like your feedback to assist in our development phase.
Please take 2 minutes to fill in in our form: Would You Invest in a Lunar Mining Operation?
Your details are not shared with any other parties.
Your feedback is much appreciated.